Free Fire OB36 Advance Server – Garena releases regular updates to its prominent shooter title, Free Fire. Each update brings in a great many tweaks, enhancements, and new features to the in-game content. However, to ensure all the updates are glitch- and bug-free, developers also launch a testing client app on a temporary server called the Advance Server.
The FF OB36 Advance Server is on the way!
HOT | [Download] Free Fire OB36 Update including MAX version
Usually, developers introduce official patch updates to Free Fire approximately every two months. The Free Fire OB35 update rolled out on July 20 and the OB35 Advance Server was online from July 7 to July 14. Observing the pattern, the most tentative date for the OB36 Advance Server to release lies between August 30 and September 2, as it is expected for the OB36 patch update to be unveiled on September 14.
Interested candidates should be ready to register a slot for the upcoming Advance Server around the mentioned dates.
Details about Free Fire OB36 Advance Server activation code
What is activation code for FF OB36 update?
An activation code is a key to enter any Free Fire Advance Server. The Free Fire OB36 Advance Server will also require an activation code to allow users to join the server, however, it is quite challenging to receive an activation code officially. Don't worry, anyone can get a working activation key by following the simple steps below:
HOT | When will Free Fire OB36 Advance Server registration go live?
How to get Free Fire OB36 Advance Server activation code?
Here is a detailed step-by-step process to register a slot for OB36 Advance Server and win a new activation key instantly:
Step 1: Go to Free Fire's Official Advance Server website once the server registrations go live. i.e., most likely around the dates mentioned above.
Step 2: Two login options can be spotted over there. Continue with any preferred. However, it is recommended to continue with one with which players have created their Free Fire IDs.
Step 3: After login, a registration process will start. Fill out the text fields with legit details to proceed.
Step 4: After enrolling successfully, players will be able to download the Free Fire OB36 Advance Server APK on their Android devices.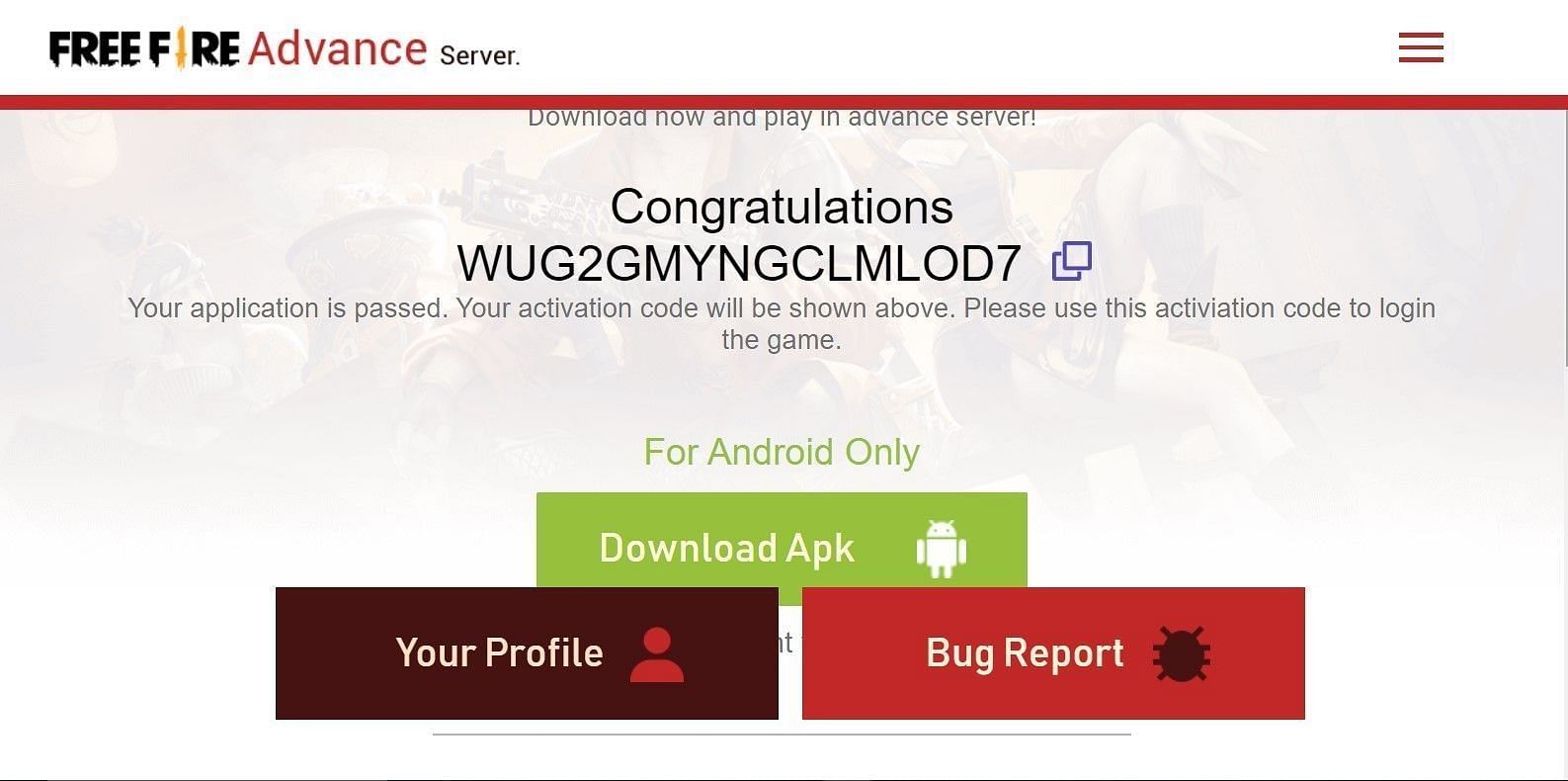 In most cases, the activation code is provided to the applicant instantly upon approval of the application. In not received, they will have to wait patiently until a positive response from the officials as the distribution of the valid activation keys is solely handled by Garena and the team.
HOT | When will Free Fire OB36 Advance Server registration go live?
Note: The dates noted in this article are not officially disclosed yet. Please wait for official teases and it should be remembered that the Free Fire Advance Server Official website usually remains inactive on normal days.